Advanced Search in WooCommerce: Elevate Your E-Commerce Game

By

Jaques Cilliers

Reviewed by

Michelle Meyer
Updated August 14, 2023.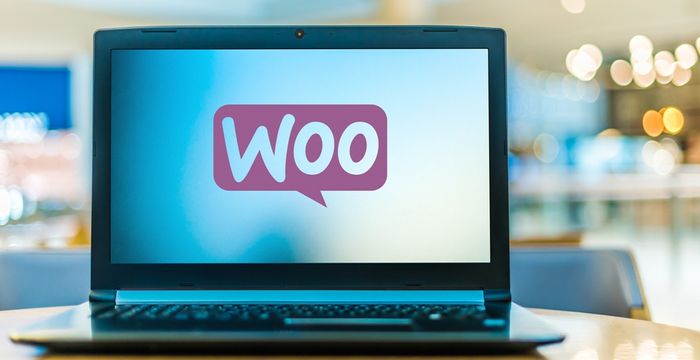 Advanced search in WooCommerce can significantly elevate your e-commerce store, enhance your customers' experience in your store, and drive sales. This robust search functionality helps your customers quickly find what they're looking for by searching for specific products, categories, attributes, and even custom fields.
What Is Advanced Search in WooCommerce?
Advanced search in WooCommerce allows your customers to refine their product searches by using a number of filters and parameters.
Your customers can narrow their search by selecting several parameters, such as the type of goods, features, price range, and so on. This type of e-commerce search process is simplified and more efficient, which in turn improves the user experience.
How Advanced Search Improves Your WooCommerce Store
1. Show Relevant Results Instantly
When you use advanced search in WooCommerce, your website's search function can return relevant results almost immediately, making it easy for shoppers to find what they need.
This is especially true if you have a large product catalog. Your customers don't want to search endlessly through collections and product lists. Instead, advanced search can save them time and effort because your customers can easily filter search results by keywords, product features, price range, and more.
Bamboo Clothing: Get an Instant Perfect Fit
Bamboo Clothing sells sustainable men's and women's activewear. Their customers can search by size, color, brand, and price. These advanced search tools allow their customers to quickly locate the products they want without browsing through irrelevant merchandise. For example, a customer found relevant results instantly when typing in "large women tops".
Also, note how the search function gave relevant results even though the customer didn't use the exact same wording as the store ("top" vs. "jacket"). Its natural language search capabilities take synonyms and misspellings into consideration to continually provide an optimized shopping experience.
2. Product Searches Anywhere on Your Site
Since 43% of your customers immediately start their shopping journey with your search bar, it should be available to them throughout their entire shopping journey in your store.
Easy access to your search bar means your customers are more likely to stay on your site and explore more pages. They may even stumble across products they didn't know you had or that are better than what they were originally looking for, giving you an ideal chance to upsell and cross-sell. Additionally, increased stay time and engagement show search engines that your site is important and relevant to users, which can boost your ranking.
Gourmet Basket: Not Putting It All in One Basket
Gourmet Basket specializes in compiling luxurious gift baskets. If a customer browses a specific collection (like "Non-Alcoholic Gift Baskets"), the search bar remains easily accessible at the top of the page if the customer wants to search for something else. Within the collection, various filters are available to refine the customers' search more, thereby giving them more options and encouraging them to stay on the page.
» Learn how product search engines and federated search can enhance your store today
3. Live Search and Autocomplete
Live search and autocomplete give your customers a faster, more convenient, and more efficient way to find and purchase products in your store because they automatically provide suggestions based on what your customers are typing.
This can not only save time but also help avoid spelling mistakes that could result in a "no results" page. In this way, you can lower your bounce rates and increase conversions because you're leading your customers on a straight path to their desired products.
Wowmart: Finishing Your Sentences
Wowmart sells various health and beauty products. If a customer is looking for "shampoo", the store automatically provides various popular, category, and product suggestions for them to consider and peruse.
4. Tailored Product Search
Because you're interacting with your customers through an interface now instead of face-to-face, it's even more important to make them feel special. And giving them a personalized shopping experience tailored to their preferences is the perfect way to do this.
By making your customers part of the process, you can increase your sales by 6-10% because at least 51% of your customers are more likely to buy a product if you add a personal touch to their shopping journey.
Protest: No Objections to Personalized Search Results
Protest sells clothing for men, women, and children. If a customer searches for "black top", then they get relevant results from all categories, including summer and winter clothing as well as for men, women, and children. But a personalized shopping experience can refine these results, e.g., black tops for women of a specific price and size.
» Discover more about personalized search and recommendation engines
Fast Opportunities
WooCommerce stores need advanced searches to improve product discoverability and user experience. This includes delivering quick and accurate search results to your customers, giving them the opportunity to further refine their searches, and personalizing their shopping journey.
An effective search function can potentially double your conversions, build customer loyalty, and increase your sales.